Check one of our drone video creations for Metolius River Resort, make sure to change the Settings to 1080HD quality for a better experience. For speed optimization Youtube videos are set to low resolution. Metolius River Resort ranks #1 when searching for Metolius River Area and Camp Sherman, OR in YouTube and Social Media Channels
Metolius River Resort was struggling to get their website to function properly due to software updates. On average, companies redesign their websites every three years to max five years. Currently many websites have been having issues with their "hamburger" button due to the software updates on 2021. Oh and yes! there is a hamburger in your site (which doesn't come with a side order of fries) is the three horizontal lines you see now at the top of many screens, either on the far left or the far right. MRR website was 15 y/o and it basically collapsed. In emergencies like this we create a side by side website in the same hosting, we call it V2. We have our expert theme to work for 24 hours and usually get it done within two days, depending on the site.
New Faster Website
Subscribers Doubled
Realistic Detailed Map
Social Media Engagement
The new seamless website brought more subscribers to MRR due to its user friendliness. Also all cabins are displayed in the first page which helps with bookings. Their booking system is integrated with another contractor that isn't beeanerd. Keep in mind we do offer booking systems and POS systems completely integrated within your site so customers don't have to use a third party.
Metolius River resort has also trusted beeanerd with their social media on Facebook, Pinterest and Instagram check their Instagram feed here! Their social media has brought new clientele, overall their new customers count as 55% – that's fantastic revenue improve.
We created a more realistic vector map design, it's a high definition map that was print out on a special paper to later place it on the front office with a LED sign. This tremendously helped the manager and new guests that showed up at night.
Finally, in the low seasons we run ads, and also create interior and exterior videos. As always Website speed was improved (this is key for SEO). After a month their website traffic has increased by 30%.
Use the slider below to see the Before & After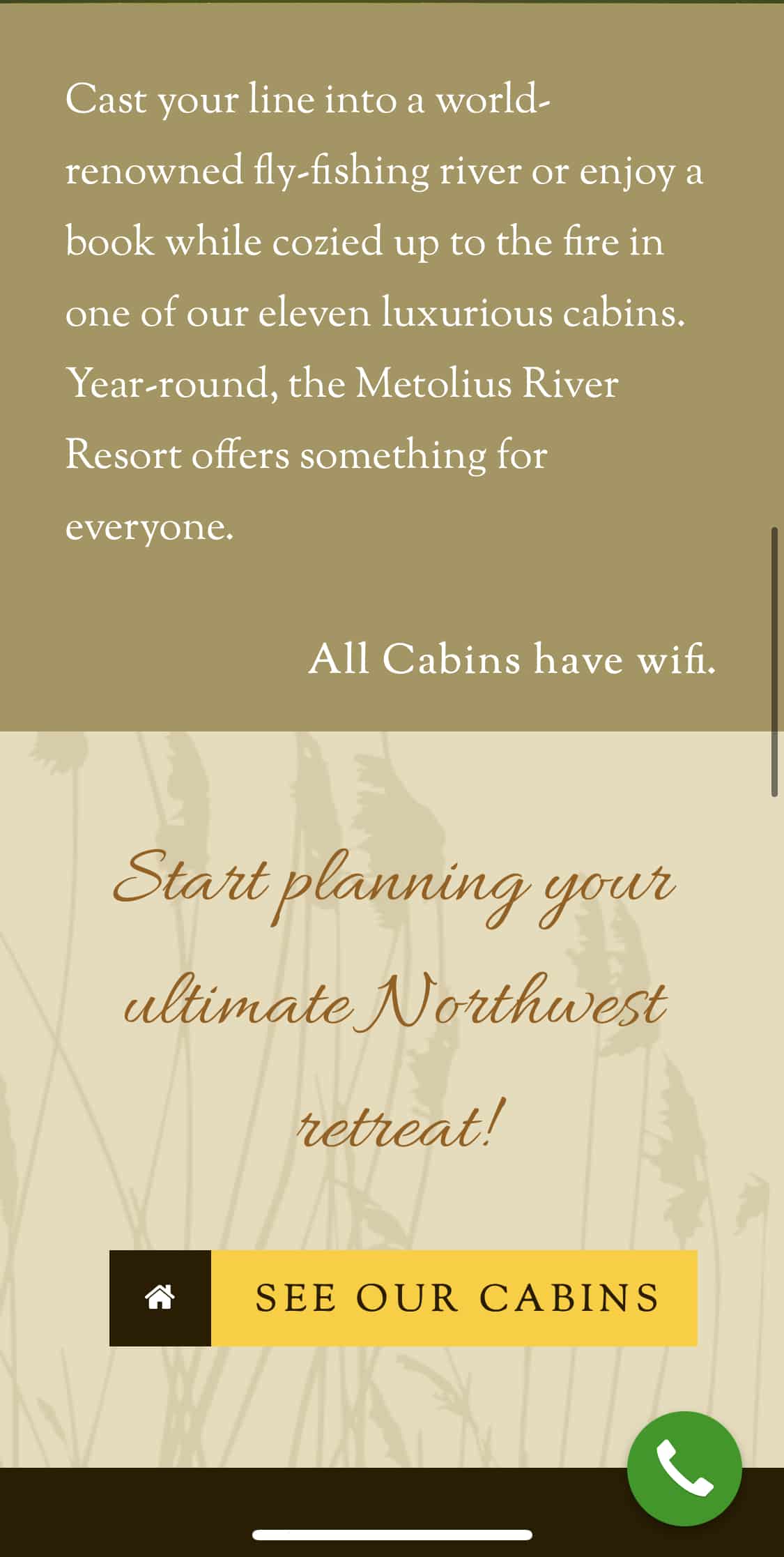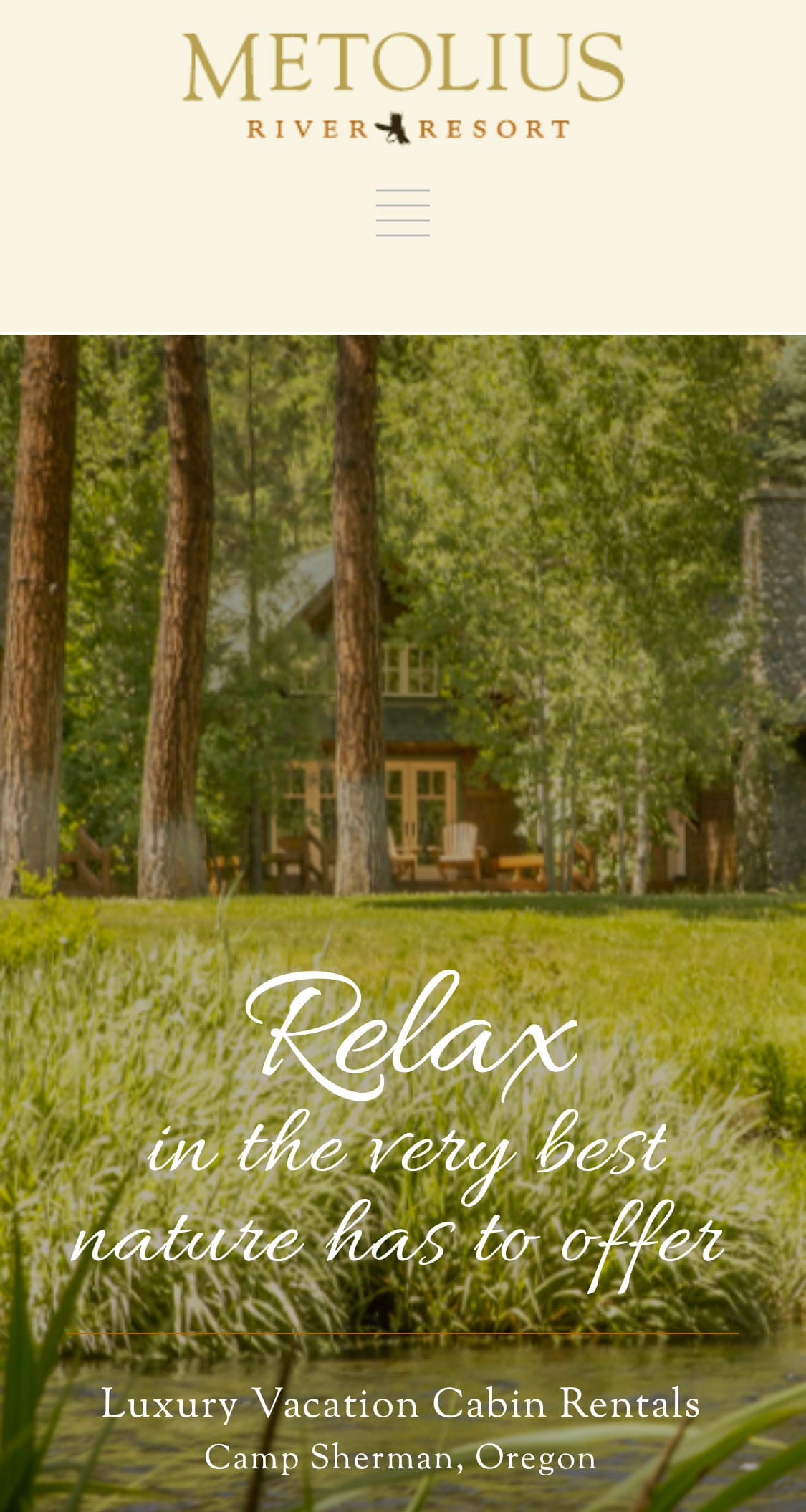 Visit website