* Winners have limited time to claim their prize
If you do not receive the confirmation email within a few minutes of signing up, please check your spam folder just in case the confirmation email got delivered there instead of your inbox. If so click not spam OR move it to your inbox, which should allow future messages to get through.
Three winners every month
Prizes are based on your business' needs
Only Oregonians can apply
Every month we offer an assortment of free digital services, primarily small local businesses that don't have the resources or time to invest in a digital presence. 
The practice of this principle and our dedication to our community is what sets us aside from other marketing agencies.
We're genuinely invested in your success because we want to see our communities flourish.
Are you ready to try your luck?
You have a chance to win every month. Three winners will be contacted via email on the first week of every month.
* Winners will have a limited time to claim their prize
Our monthly prizes 5K value
Promo-Videos
Video on websites can increase conversions by 80% or more ($1,000 Prize Value)
Website Design
Mobile friendly, and amazing functionality ($1,200 Prize Value)
Online ordering system
Receive and confirm orders from your own smartphone or table No Fees ($600 Prize Value)
Online Marketing
Social Networks and Viral Marketing, Paid Media Advertising & Internet Marketing. ($800 Prize Value)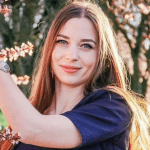 "Beeanerd customer service reps are always so friendly and helpful. Thank so much for making my dream website!"
Jen Sampio – Sisters, OR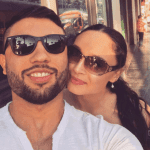 "I had no idea where to begin in having an online ordering system for our restaurant. Their designer worked with us through changes we wanted. Very impressed with the end result. Thank You"
Matt & Brie – Salem, OR
"Thank so much for making my promo videos, they look awesome! I love the new logo too and the online ordering system"
Karen Rose – Ashland,OR
"Beeanerd customer service is the best! few months ago got a 3D logo made for my hair salon two months later I won an online ordering system for my salon. Thank you so much, works great!"
Linda G – Madras, OR
"This guys are fast! So thankful and very happy with my new site. Thank  you so much!"
Arnold L. – Eugene, OR
"Thank so much for making my promo videos, they look awesome! I love the new logo too and the online ordering system"
Karen Rose – Ashland,OR